Regular price
Sale price
$16.00
Unit price
per
Sale
Sorry We're Sold out
Hand Stamped Metal Pet ID Tags
All Metals are 14 to 16 Gauge for quality & durability.
Includes FREE surprise charm
SIZE:
1 1/4" Aluminum Circle Metal Tags
1 1/2" Aluminum Metal Bone Tag
3/4" Aluminum Circle Metal Tag - Perfect for small dogs & kitties
3 Clip Sizes
Large Clip if you have one of our 1.5" Heavy Duty Collar with thicker D ring.
Small Locking Clip Secure locking fit and is interchangeable with any tags, can be removed and is ideal for the thinner D ring's on average collars.
Black Oxide Key Ring - Can be used on any size collar.
DETAILS:
Simple Name - Small Font
Simple Name - Large Font
Please Note : Up to 6 Letter Names for large font, if name is more than 6 letters on any circle or bear shapes, your design will be created with the smaller font option as shown in photos.
Double sided, custom metal pet ID tags which includes hand stamped letters on the front featuring your pet's name. The back has room for one or two phone numbers., and then filled with black ink to make the engraving pop! 

The perfectionist in me always tries to make all tags evenly spaced, symmetrical, but due to the handmade nature of the tags, the designs are done free hand so slight variations should be expected, however this just adds character to each unique piece 🐾
 The stamps are a set size, so the scale of the design will vary depending on the size & shape of the tag you choose.
 I would like you to know that all metals do corrode/tarnish over time - especially with water and salt from all your adventures - this can easily be brought back to its original state with a light metal polish or a polishing cloth. I've also seen people even use tomato sauce/ketchup with a cotton cloth! 
Just so you know - Silver/Aluminum corrodes/Oxidizes the least, followed by Brass, followed by Copper.
 Make sure all your information entered is correct before placing your order at checkout. 
Share
View full details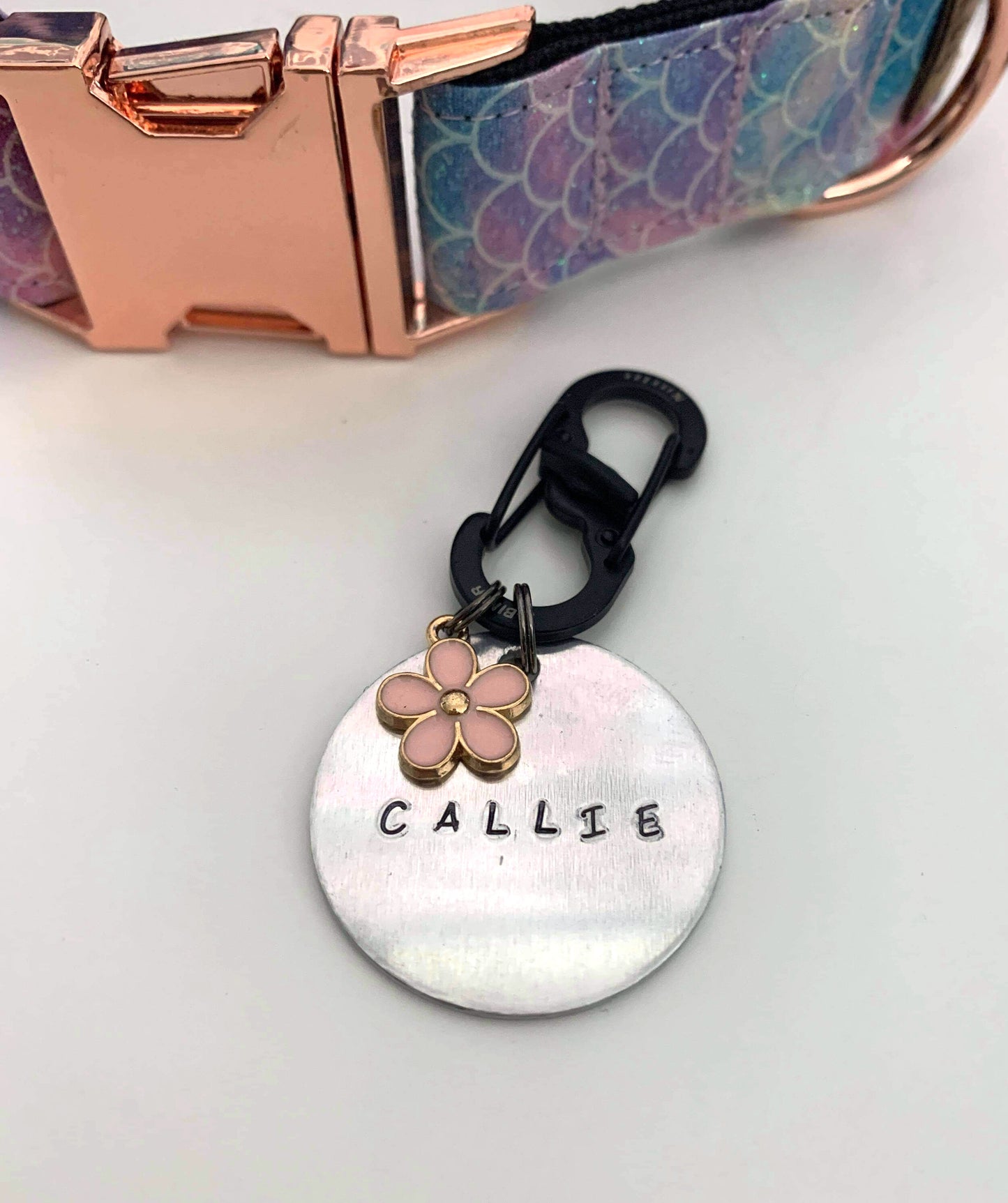 Shipping

Free Shipping is sent Lettermail, therefore there will be no tracking number. Shipping times range from 7 to 21 business days. If you would like faster, tracked shipping please purchase at checkout.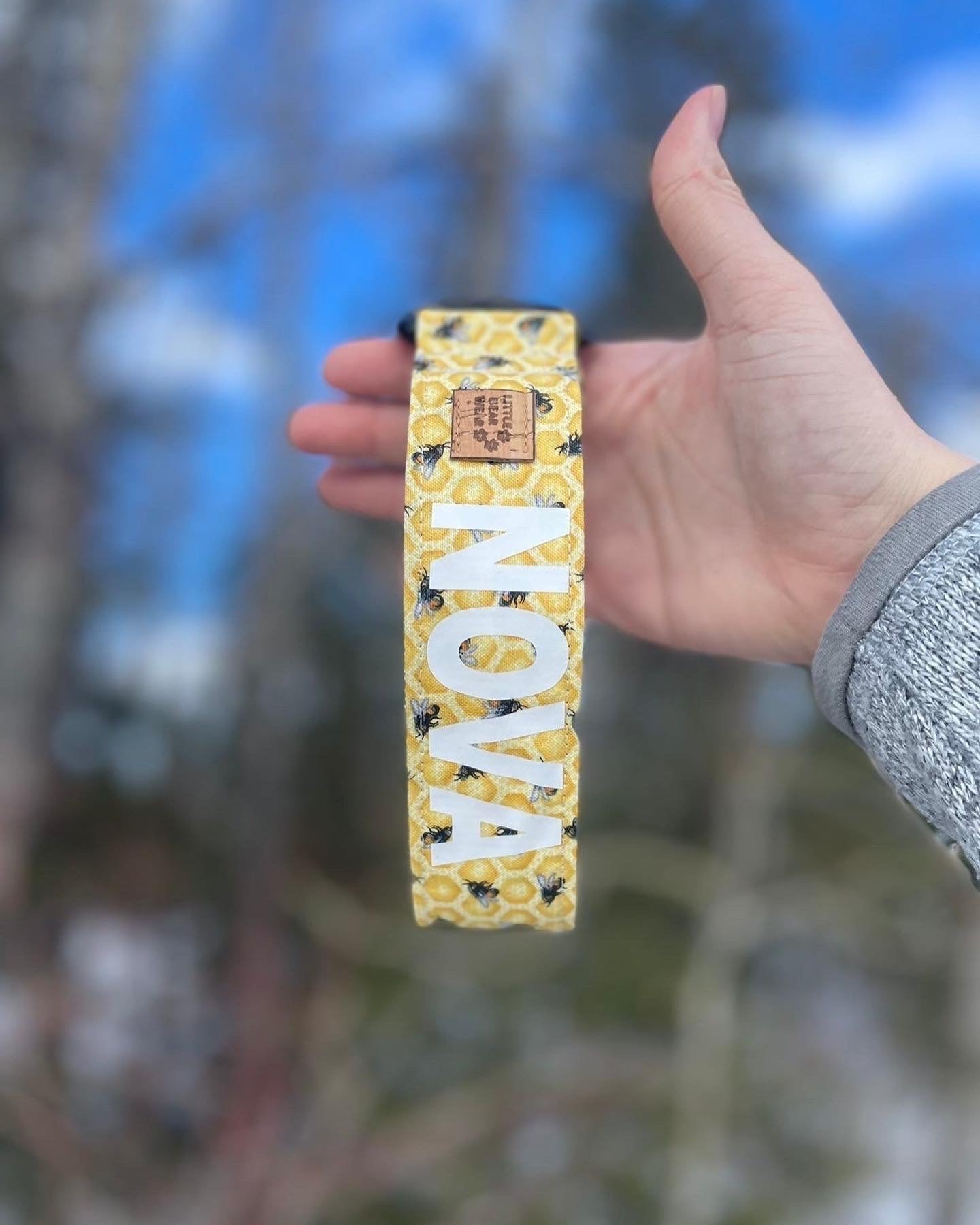 Did you know you can add your pets name to any of our Bandanas and Collars! Add yours today!
Shop Add On's